Football is a very complicated sport. There are a lot of variables that determine what makes a player successful, what makes teams good, and how a team wins games. I've compiled a simple list of players from the NFL that have strengths and how those strengths apply to their game.
First of all, to make it to the NFL is a tremendous accomplishment, and to play for many seasons is an even greater achievement. It takes a lot of work to make it pro, but there are different types of work that can get one to be a pro. The two that I want to focus on are working smart, and working hard.
The first example of someone who works smart is Ryan Fitzpatrick.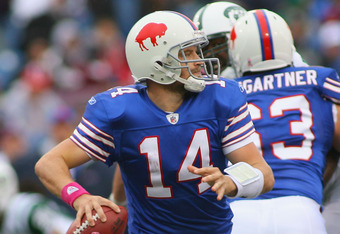 Ryan Fitzpatrick is a Harvard graduate. Need I say any more? However, he had an
amazing start
to his career, where he came in as a backup to orchestrate a come from behind victory. Though he has shown flashes of excellence in his career, he has a reputation for being a journey-man quarterback who can't stay anywhere too long.
The next example is that of someone who works hard: Vince Papale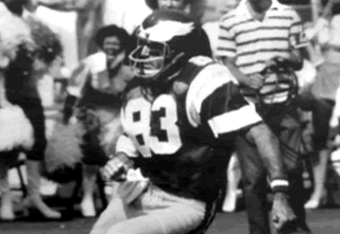 Vince Papale didn't play football in college, and went straight from semi-pro football to the NFL. He had a 3 year career with the Philadelphia Eagles and was a true source of inspiration for working towards a dream. In fact, most people know him from the Disney movie
Invincible
that came out a couple of years ago. Though he played in 41 of 44 games during his career, he saw limited action and never started in an actual game.
What I want to focus on, though, is the Hall of Fame, the greatest of all accolades an NFL player could ever achieve. What does it take to get into the Hall of Fame? It takes a little more than being smart, or simply working hard. Some may say that it's God-given, but with anything God gives to us, we need to develop it. Simply ask Jerry Rice, who in this video is considered the greatest football player to ever play the game.
It takes a combination of smarts and a solid work ethic to become a Hall of Famer. You can't have one without the other. It's the same thing with the Gospel of Jesus Christ. In order to get to the Hall of Fame, or back to our Father in Heaven's presence, we have to work hard and smart. In modern-day revelation we learn that "
the

glory

of

God

is

intelligence

, or, in other words, light and truth
." The scriptures warn us about being prideful in our own wisdom (see
Proverbs 3:7
,
2 Nephi 28:15
,
2 Nephi 15:21
). The prophet Jacob in the Book of Mormon
teaches
us, however, that "to
be learned is good if they hearken unto the counsels of God." I love how we have to hearken (verb!!!) to what God teaches us. Once we know truth, we have to act on it and show God the evidence of our faith. Once we know God and His teachings and we start to live a Christ-like life, we will be able to inheirit all that our Father in Heaven has (see Romans 8:16-17).